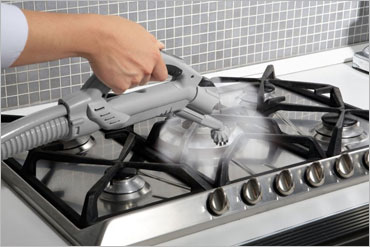 Eco Green Home Kitchen Cleaning Service Specialist kitchen deep cleaning company in coimbatore.Eco Green Home is an ISO 9001:2008 registered company. Kitchen ventilation, and Kitchen Deep Clean Specialists offer friendly and efficent cleaning services for redential, schools, restaurants, hospitals, care homes.
With the build up of grease and dust we are specialist company to remove all lard especially prone areas like ducting, fans, KITCHEN EXTRACT and filters. In accordance with the Health and Safety Regulations all commercial premises with kitchens need a KITCHEN DEEP CLEAN to keep within a assured code, keeping all cooking equipment in a clean and germ free condition at all times. When works are completed a Hygiene Certificate is issued to you. Most kitchens are cleaned automically by kitchen assistants, but grease and dust build up leading up to unhygienic conditions which eventually mean that the whole of the kitchen and its apparatus needs to be deep cleaned
Appliance Exteriors Cleaned (Interiors upon Request)

Microwave Exterior and Interior Cleaned

Tables and Chairs Cleaned

Cabinet Fronts Cleaned

Sinks Scrubbed and Disinfected (Dishes upon Request)

Sweep and steam wash floor

Floor Vacuumed

Windowsills Cleaned (Blidns Dusted upon Request)

Baseboards Dusted

Fingerprints removed from all woodwork, doorframs and switchplates

Trash emptied
Our Vision
ECO Green Home to retain the number one position in Cleaning Services, Garden Services, Painting Services, Electrical Services in coimbatore 24/7, Tamilnadu.
Our Mission
To keep your living places clean in eco friendly cleaning service method. We in Ever Clean ensure to give 100% customer satisfaction at reasonable price.